THE BENEFIT OF USING OUR RELIEF VALVES IN REFRIGERATION
In this article, we want to share the benefit of using our relief valves with our customers. Firstly, we want to make feel our customers safe that we only deliver top-quality valves that can withstand extreme temperatures without fail. Secondly, failure is expensive to our customers and we want to assure them there won't be any.
OPTIMAL PERFORMANCE OF PRESSURE RELIEF VALVE AT THE LOWEST TEMPERATURES
We know what is essential for our customers. We designed, tested, and manufactured our relief valves to work in extreme conditions! Here, in Globe Panels,  we want our components to guarantee optimal performance at the lowest temperatures. And, moreover, in cold rooms installed in highly humid environments. Certainly, Rivacold's VRL laboratory, designed in collaboration with the Polytechnic University of Marche, is a cutting-edge technological research center in Europe for R&D in refrigeration. The lab simulates even the most extreme environmental conditions, thanks to the assistance of engineers and technicians who provide specific and impartial reports.
COMPENSATION VALVES FOR COLD-ROOM THAT WITHSTAND EXTREME TEMPERATURES WITHOUT FAIL
The test temperature conditions: Up to – 40°C
Product: EVO MAXIELEBAR BT compensation valve
Method: lowering the climatic chamber temperature by over 2 ° C per minute with a humidity rate of 40%. Constant maintenance of the temperature at -40 ° C for 24 hours.
Objective: to guarantee the perfect functioning of the valve at ultra-low temperatures in contrast to positive temperatures and a high degree of humidity present outside the cell.
EXTRAORDINARY RESULT OF TESTING PRESSURE CONDENSATION VALVE IN EXTREME CONDITIONS
The result is considered extraordinary: when the temperature drops, the Evo Maxielebar BT valve perfectly compensates for the pressure variation between the outside and inside of the cell, guaranteeing thermal and hygrometric insulation. Above all, there is no ice formation, and the thermo-camera demonstrates the heating cable's perfect functioning with a constant absorption of 40W.
CONCLUSION
In conclusion, the Evo Maxielebar BT valve is a compact and reliable solution for industrial and commercial refrigeration systems. Moreover, the Evo Maxielebar BT valve has a simple design and is easy to install and maintain.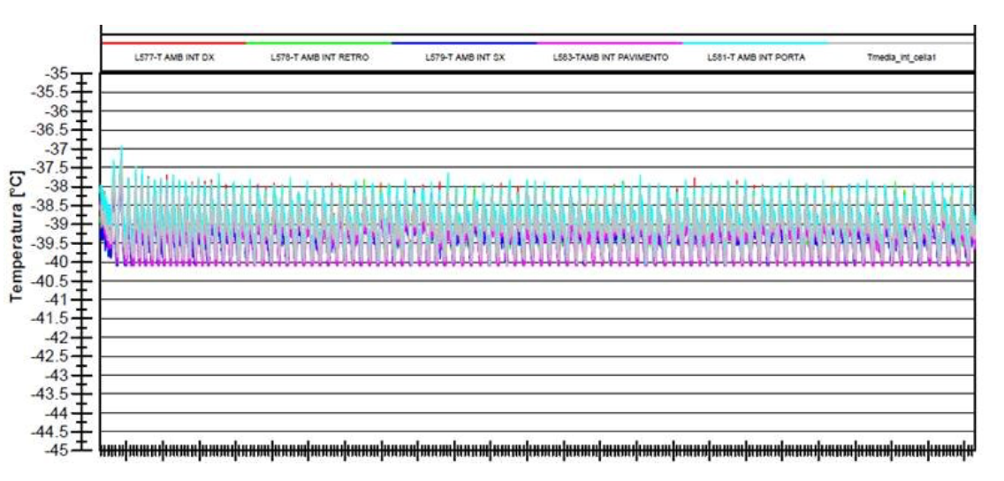 CONTACT US TODAY
Call us at +44 7887 884768 to learn more about the relief valves for refrigeration, compensation valves for cold-room, or pressure compensating valves. You can also get in touch with us by emailing sales@globepanels.com or filling out the form below. We can supply you with an estimate and further discuss our products and services if you contact us.