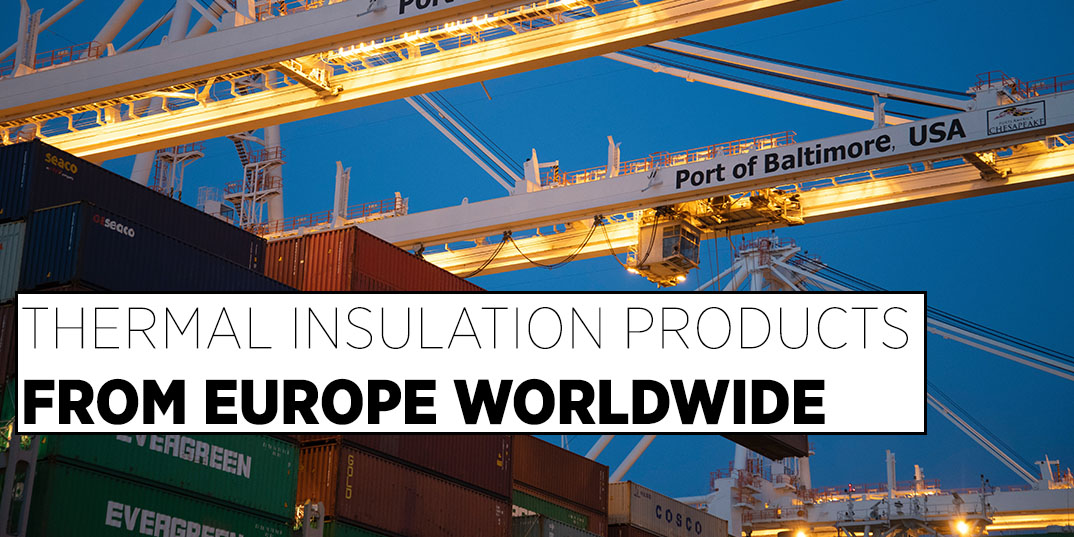 THERMAL INSULATION FOR REFRIGERATION FROM EUROPE WORLDWIDE
"I am afraid to purchase thermal insulation products in Europe and import them to Latin America. The time difference creates difficulties in communication. I am not sure about the punctuality of delivery time. I have doubts about after-sales support and product guarantee."
Technical language difference makes it difficult to understand the technical characteristics of the products. The indirect negative experience of your business partners lows the confidence. The geographical distance could complicate the trading relationship.
All these thoughts are an obstacle to a new business opportunity.
These simple steps will help you to become closer to be able to import from Europe. Firstly, when requesting official delivery time by mail, you have to send a purchase order only if the producer confirms it explicitly. Secondly, before placing the order, ask for specific written guarantees that cover the product. Ask for precise guidelines of your behavior in case of product defects. Shipping costs can be challenging to consider: sea freights, import costs, and customs duties. You will learn how to calculate their impact on your landed costs!
Talk to our sales specialist and get a free of charge consultation.
We have 99,5% of the precision of meeting delivery time.
We have a proven track in the success of after-sales support.
Our specialists work 24hx6 days a week to give necessary support regarding the import of thermal insulation for your refrigeration business.
CONTACT US