PVC Profile System That Makes Your Cold – Room Hermetic
We have received a query from Jose Fernandez from Orlando, FL, a cold-room installer that was searching for a solution for intense wall washing. He reported to us that he had been cleaning the wall by using a pressure washer, and he notices that the liquid was leaking behind the coving profiles. We decided to review a video, and we identified that the leaks were due to the coving profile, as it was not hermetically sealed. The reason was that the PVC profile didn't have the flexible edge that seals the water off. In the end, we changed the straight edge PVC sanitary profiles for the ones with soft edges. So we have solved the problem.
Which solution is better for your cold-room? In our catalog, we have PVC sanitary profiles with standard and hermetic systems. Let's explain to you which is the main difference and when you should be using either of the two systems. Here, you can find information about 
what is PVC sanitary profiles and why to use them in the cold room.
STANDARD LINE OF PVC SANITARY PROFILES
Basic hygienic corner with aluminum or PVC guide, with soft fins to fix it to the wall to assure hygiene. The standard system is the most popular line among the PVC sanitary profiles because it's effortless to assemble. Moreover, it provides all-rounded internal corners, both internal and external. In the standard system, the PVC hygienic profile corners have straight edges and rigid structure. It is the best-sold line.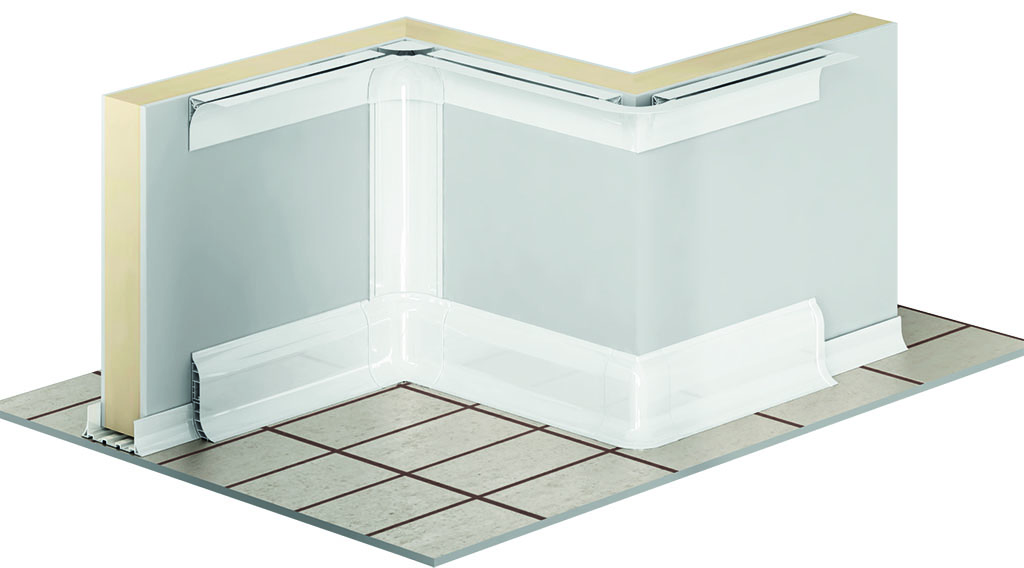 HERMETIC LINE OF PVC SANITARY PROFILES 
It is a new sanitary system, it has excellent water and dirty resistant properties. Moreover, it has a new plinth with a large flap to make the installation easier and bi-material caps to grant hermetic closing. To be used with standard hygienic corners.
In other words, the PVC hygienic profile corners from the hermetic line have soft edges and flexible structure. It is a premium line. Why is it worth paying for the Hermetic System? To seal off the water and quickly finish the inside of a cold-room. The Hermetic System of PVC profiles allows you to install all the connection pieces quickly, with no need to finish them with any sealant. All the corners come with a finishing cap that will seal the screws once you install the corners.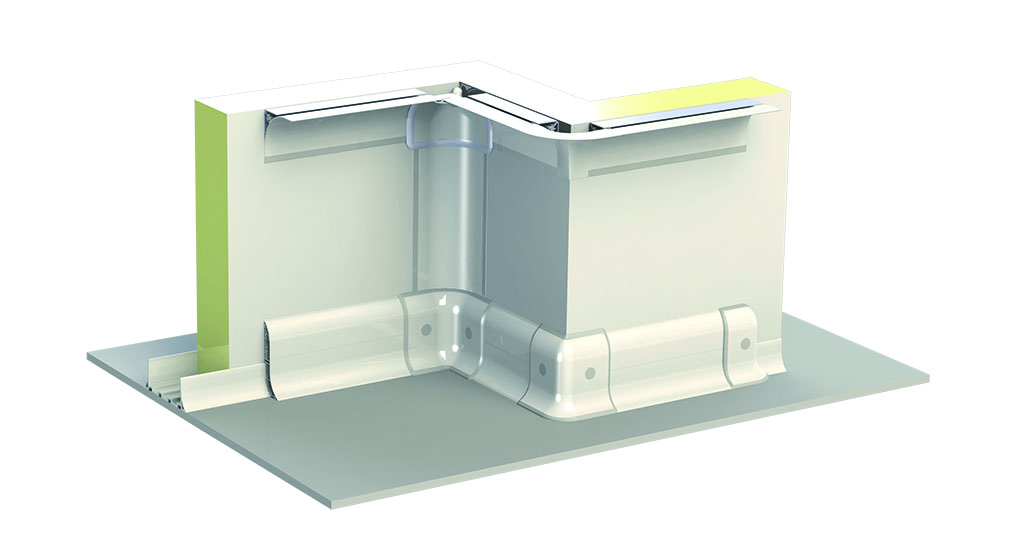 CONTACT US
To learn more about the PVC profile system for the hermetic cold room you can get in touch on +44 7887 884768. You can also contact us via sales@globepanels.com or completing the contact form below. Once you reach out to us we can provide you with a free quote and can also discuss our products and services further.