HOW CAN A SUPERMARKET'S REFRIGERATED RACK BE MADE QUIETER?
In this post, we describe how to reduce the noise of a refrigeration shelf in a supermarket by using acoustic stone wool panels, the installer also calls Rockwool insulated panels for noise, noise-absorbing panels, and sound Rockwool panels, or perforated Rockwool panels.
Certainly, in a supermarket, cold air from the circulating refrigeration system is necessary to keep products fresh. They are equipped with refrigeration racks to achieve the required cooling capacity in supermarket display cases and cold rooms.
Noise is very annoying for customers and neighbors and can also harm the workers. The problem is that racks tend to generate excess noise. The solution of one of the most famous supermarket chains in Central America is to use an acoustic stone wool panel. In short, this post describes how to use these noise-absorbing panel to reduce cooling rack noise.
The first thing you need to do is find out how much noise the cooling racks make. It will help you decide what type of soundproofing you need.
ADVANTAGES OF THE SOUND ROCKWOOL PANELS
These sound Rockwool panels absorb sound and reduce the noise level.
In our case, the technical director decided on our Globewall Rockwool Noise-stop, a Rockwool insulated panel for noise control that absorbs noise, and a micro-perforated face that blocks noise rebound. As a result: the noise has dropped to 35 dB, and the acoustic insulation is perfect. These materials absorb sound and reduce the noise level.
It is essential to choose a product that works perfectly with your application; in this case, our acoustic panel could stand the outside weather.
The Globewall Rockwool Noise-stop is a perforated Rockwool panel, an acoustically efficient material that you can install quickly and easily.
You can place it in any industrial and commercial environment.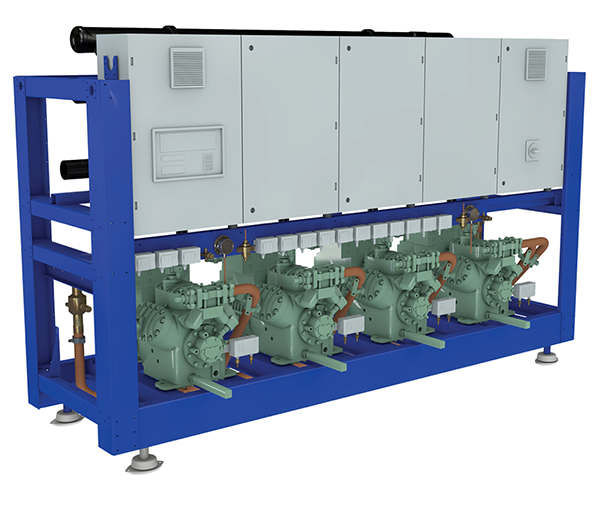 CONCLUSION
In conclusion, the client was happy with the ease of installation, which he did not expect. Our Globewall Rockwool Noise-stop is perfect to meet your industrial and commercial acoustic insulation needs. Our acoustic panels work in a wide range of temperatures.
PLEASE CONTACT US RIGHT NOW
To learn more about Rockwool insulated panel for noise, call us at +44 7887 884768. You can also contact us by emailing sales@globepanels.com or by completing the form below. After you contact us, we may offer you an estimate and further discuss our products and services.