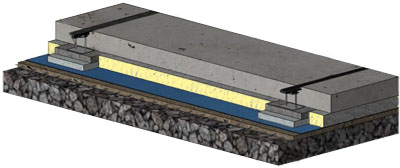 WHY INSULATE THE FLOOR IN YOUR COLD ROOM?
Why insulate the floor in your cold room? To stabilize internal temperatures within the cold room. In other words, floor insulation helps to maintain the room at a constant optimal temperature.
WHAT ARE THE ADVANTAGES OF FLOOR INSULATION?
Condensation control: limit the amount of unwanted humidity within the cold room
Prevent thermal dispersion, finally,
Increase the useful life of your cold-room
WHAT IS THE COMPOSITION OF INSULATED PANELS FOR FLOOR INSULATION?
Globe GT is an insulated sandwich panel with an insulation core in Polyiso foam. In addition, it's expanded without using CFC or HCFC, coated on both sides with the special cover Duotwin.
WHAT IS TEMPERATURE STABILITY?
Insulated panels for floor insulation are usually used in a range of continuous temperatures normally included between -40 °C e +110 °C.
Moreover, during a short time, they can resist also temperatures till + 200 °C or corresponding to the temperature of fused, without particular problems.
Long exposures to the temperatures can cause deformations to the foam or to the coats. In addition, the insulation core in Polyiso foam does not cause sublimation or fusion.